Websites for your
Classroom – TEACHERS AND STUDENTS
---
TED Talks
• Expand your world with TED Talks
https://itunes.apple.com/us/app/ted/id376
183339?mt=8
https://play.google.com/store/apps/details
?id=com.ted.android&hl=en
Relax Melodies
https://itunes.apple.com/us/app/relaxmelodies-
seasonspremium/
id583366101?mt=8
https://play.google.com/store/apps/deta
ils?id=ipnossoft.rma.free&hl=en
• Music to help with relaxation
edX
• https://itunes.apple.com/us/app/edx/id94548066
7?mt=8
• https://play.google.com/store/apps/details?id=org
.edx.mobile&hl=en
• Online courses from the world best universities
Lumosity – Brain Training
https://itunes.apple.com/us/app/lumositybrain-
training/id577232024?mt=8
https://play.google.com/store/apps/details
?id=com.lumoslabs.lumosity&hl=en
• Brain training games to challenge your memory,
attention and more
Magisto
• Movie maker for simple video making for student
projects
• Web application and mobile app
• Provides a free automatic video editing service for
amateurs
https://itunes.apple.com/us/app/magistovideo-
editor-movie/id486781045?mt=8
https://play.google.com/store/apps/details
?id=com.magisto&hl=en
iMovie
• Streamlined design
• Multi-Touch gestures
• Enjoy your videos and tell stories
https://itunes.apple.com/us/app/imovie/i
d377298193?mt=8
Fotovidia
• Add photos and music to easily create a slide show
https://itunes.apple.com/us/app/fotovidi
a-slideshow-video/id497951250?mt=8

http://www.economicsarkansas.org/for_teachers/lesson_plans.html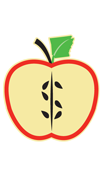 25 Best Websites for Teachers
Grades:

PreK–K, 1–2, 3–5, 6–8, 9–12
http://www.scholastic.com/teachers/article/25-best-websites-teachers
· Terms of Use · TM ® & © 2016 Scholastic Inc. All Rights Reserved.
Arkansas Teacher & Student Resources
Arkansas Tourism provides links to helpful websites for teachers and students to learn more about The Natural State. Follow the links to helpful websites for teachers and students below to find Arkansas lesson plan resources, fun ideas for Arkansas field trips, seasonal field trip destinations & more.
http://www.arkansas.com/kids/parents-teachers/helpful-links.aspx
Copyright © 2016 Arkansas Department of Parks and Tourism. All Rights Reserved.
Arkansas Department of Parks & Tourism • 1 Capitol Mall Little Rock, Arkansas
72201 1-800-NATURAL or (501) 682-7777 (V/TT)
http://www.geology.arkansas.gov/education/teacher_resources.htm
Arkansas Geological Survey
Vardelle Parham Geology Center
3815 West Roosevelt Road
Little Rock, AR 72204
Phone: 501-296-1877 | Fax: 501-663-7360
Business Hours: Monday - Friday 8:00am - 4:30pm
The Arkansas Geological Survey participates in educational outreach activities by visiting schools and leading fieldtrips for students and geology clubs. We provide rock and mineral packets to teachers and the general public, participate in the state teachers' conference once a year, and answer questions for the public on a daily basis.
If you would like to make arrangements for a speaker to come to your school please contact Sandra Chandler by phone at 501-683-0125 or by email at sandra.chandler@arkansas.gov or call our main office at 501-296-1877.
Copyright © 2015 State of Arkansas. All Rights Reserved.
http://www.educatorstechnology.com/2012/08/great-teacher-websites.html
A LIST OF 16 WEBSITES EVERY TEACHER SHOULD KNOW ABOUT:
Copyright © 2010-2016 Educational Technology and Mobile Learning . By : Med Kharbach. Disclaimer

http://www.nea.org/tools/lessons/stem-resources.html
STEM Resources
Science, Technology, Engineering & Mathematics Resources for preK-12
© Copyright 2002-2015 National Education Association
a resource for individuals with special needs
The Difference Between IEPs and 504 Plans
Copyright © 2014-2016 UNDERSTOOD.ORG USA LLC. All rights reserved.
Welcome to the Math-Drills.com website! Math-Drills.com has over 50 thousand math worksheets for teachers and parents on a variety of math topics.
Copyright © 2005-2016 Math-Drills.com

Virtual manipulatives
This is a web-based site for virtual manipulatives in mathematics.
http://www.varsitytutors.com/aplusmath/worksheets
Math online worksheets that the site will grade for you. This site has worksheets, flashcards, games, and homework helpers.
You can print these worksheets or have students complete them online.
Also includes ACT, ACT Aspire, SAT, and PSAT tutoring.
Use these free English teaching and learning resources for English, Literature, and ESL classes
http://www.varsitytutors.com/englishteacher
200 Prompts for Argumentative Writing
Developing Evidence-Based Arguments from Texts
I Don't Think So: Writing Effective Counterarguments
State of the Union Creative Assignment
Teaching Argument for Critical Thinking and Writing: An Introduction
Award-Winning ACT Tutors
http://www.varsitytutors.com/act-tutors
Varsity Tutors. © 2007-2016 All Rights Reserved
About Teacher2Teacher (T2T®)
http://mathforum.org/t2t/about.taco
Teacher2Teacher - T2T ®
© 1994- 2016 The Math Forum at NCTM. All rights reserved.
http://mathforum.org/
Free ebooks by Project Gutenberg
You have access to over 53,000 free ebooks. You can download them or read them onling.
Nook, Kindle, Sony EReader, iPad, and other eBook readers can be used with this site to download free books.
YouTube videos that will help you with every step to solve a problem. The website has subjects in: Math, Science & Engineering, Computing, Arts & Humanities, Economics & Finance, and Test Prep.
© 2016 Khan Academy
Except where noted, all rights reserved.
http://www.readingrockets.org/
Resources for Parents, Teachers, Librarians and Other Professionals
Reading Rockets is a national multimedia project that offers a wealth of research-based reading strategies, lessons, and activities designed to help young children learn how to read and read better. Our reading resources assist parents, teachers, and other educators in helping struggling readers build fluency, vocabulary, and comprehension skills.
Copyright © 2015 WETA Public Broadcasting
Language Arts Games, Websites, Apps - Free Online
http://www.learningreviews.com/Language-Arts-Games-Websites-Online.html
These 350 mostly free language arts websites have games and lessons for elementary, middle, and high school students.
© 2013 LearningReviews.com - All Rights Reserved